Posted on 24 April 2012 | 8:45 am
Did you see the Big Sound Button (also known by some as the Staples Easy Button) make an appearance on Comedy Central's Colbert Report?

The buttons were a part of Colbert's "Super PAC Super Fun Pack," a dig on the existing political super packs. These fun packs contain one of five different Big Sound Buttons from CleggPromo; Colbert encouraged fans to collect them all. Each button features comedic, "expert not-legal" advice from attorney Trevor Potter. Potter is a regular on The Colbert Report.
-excerpt from Promo Marketing article:
CleggPromo's Big Sound Buttons on The Colbert Report
You can see the Big Sound Button around minute 3 of the video
http://www.colbertnation.com/full-episodes/tue-april-3-2012-nikki-haley
Have an idea for your own Big Sound Button? Let us help you get your sound bite into your audiences hands.
Great for grand openings, announcements, new products, retail store check outs.
The Desktop Button plays your 10 second custom message, music, or audio logo with a push! 2-in-1 message: audio & print. We pre-program your 10 second sound. Push top activation. Batteries included. Choice of red, blue, or white button.
Posted on 11 February 2012 | 11:43 am
Non woven bags and drawstring totes have become really popular for the great price point and their ability to be reused many times over. We currently are offering some really great deals on a few popular styles.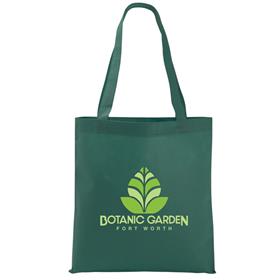 Click here
to see all the products available on this special promotion.
Prices range from $0.78 - $3.00.
100 piece minimum order
Call today and let us create a virtual sample for you.
Posted on 11 February 2012 | 11:17 am
Mugs, cups, and glasses have been around forever. At this years Orlando trade show our team got a glimpse of new ways manufacturers are styling drink ware to best showcase your logos and promotions. Many manufacturers are taking a nod from the retail shelves and creating pieces with hot shapes and colors. Acrylic drink ware has really taken off int he past year and in Orlando we saw some really great expansions in this product segment.

The h2go Stealth from ETS Express, is one of these new pieces.

It seems everyone of looking for ways to stay hydrated through the day. Hand out this piece and your logo will be traveling around town for years to come. This piece is BPA free and made from
Eastman Tritan
.
The threaded lid can be unscrewed to reveal to reveal a wide mouth opening - great for adding ice cubes to drinks. The lids come in eight colors so that you can coordinate with your branding.
Let us create a virtual sample for you today.
Posted on 12 January 2012 | 1:33 pm
It is that time of year!

The team at Get Noticed Promotions is gearing up for next weeks big trade show. Our team will be traveling to the ASI show in Orlando. On display will be hundreds of new and innovative products for 2012. Be sure to watch this space to see the highlights.
Posted on 3 March 2011 | 9:25 am
Do you offer a yearly calendar to clients? Take a look at this brand new piece that we just saw at a recent trade show. This calendar features a write on wipe off board as the lead sheet. This handy write-on/wipe-off message board will be the center of home or office planning all year!

Your logo and company information will be front and center for 365 days - and with the handy marker board on top, you can be sure they will want one the next year too.
Posted on 3 March 2011 | 9:19 am
New Product Spotlight: Kraft Tote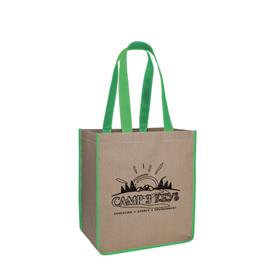 Here is a brand new product that is sure to be a hit if your business caters to kids and their parents. Use this brown kraft paper bag as a unique hand out. Children can then use crayons to decorate and customize the bag to their liking. This is great for eco promotions as well. You can print your logo on one side and add a second location imprint that is a coloring activity (stock designs to choose from or create your own).
Posted on 2 March 2011 | 10:56 am
Some great products that we are featuring at special pricing for the month of March.
Finish out the winter and welcome in the spring with a promotion that will stay on everyone's lips!
Assorted Mix of Flavors (cherry, pepermint, and vanilla)
White Caps Standard
1000 pieces: $0.40 each
Setup $40
Shipping is additional and can be quoted.
Good through March 2011